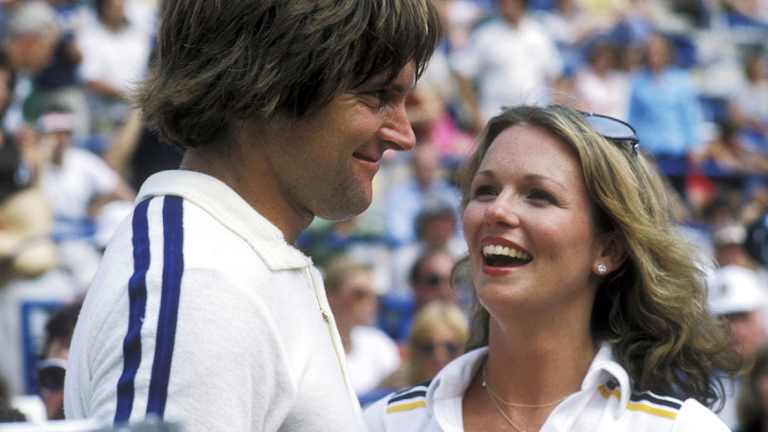 In a medium swarming with pretty faces it seemed inevitable that Phyllis George would reappear on television. Viewers first saw her on a September evening in 1970, when she came on the air as Miss Texas and went off a few hours later as Miss America. Still, her debut was not entirely auspicious; no sooner had she received her crown than it fell from her head, and she had to bend down in front of a TV audience of millions to retrieve it. Now George has returned to television in a different role—and this time she has gotten off to a more propitious start. After seven months of working on pretaped interviews that were incorporated into CBS' coverage of a variety of athletic events, she is appearing live as co-hostess of the network's Sports Spectacular.
Introduced last November to Bob Wussler, CBS vice-president in charge of sports, as the "living embodiment of Semi-Tough" George immediately impressed him as down-to-earth and capable of coping with the pressures of sports broadcasting. CBS then was recovering from a deluge of criticism of its use of its first woman announcer, Jane Chastain, on pro football telecasts. The network was partially to blame, having failed to define Chastain's role or to prepare the audience for her live appearances.
Wussler's unsettling experience with Chastain had its effect; his approach with George would differ. Unlike Chastain, George had not sought the job, and she questioned her qualifications, as she knew others would. "Why should viewers listen to a former Miss America talk about sports?" she asked. Wussler told her he would rely on her poise and natural ease with people while developing her knowledge of sports. And he would avoid placing George in positions that would conspicuously test her expertise. The aptness of that was proved the one time George attempted conventional sportscasting on a tennis series called Pressure Point. Her lack of familiarity with the game resulted in an embarrassingly poor performance.
Before that, George had begun to establish an interviewing style that allowed her to work comfortably in the "softer" phases of sportscasting. Her first assignment was a filmed interview with Celtic Center Dave Cowens, who is well known for his devotion to privacy, a preference George could appreciate. A month into her Miss America reign she had complained, "Oh, Mother, don't you know that I'm so tired of trying to look pretty all the time?" As Cowens and George drove to his house, she used her understanding of this problem to build rapport with him. "I try to put people at ease," she says. "I tell them I'm not an expert, I want to learn from them. And then I ask lots of questions. We laugh together, and when it is time for the cameras, we're not strangers anymore."
Her 2½-minute Cowens interview—probably the best national television piece ever done on him—was telecast at halftime of an NBA Game of the Week. It was an early indication of the efficacy of her approach. During the interview George described Cowens as a man with "a touch of Huck Finn lingering inside." And she brought that aspect of him alive on film as he sat in his weathered front-porch rocker and gave homespun analyses of such subjects as teamwork.
But George's future interviews will require more than a homey approach. Her film producer, Bud Morgan, has seen some improvement. "Technically Phyllis' openings and closings are better, but her interviews still lack tough questioning," he says.
Becoming an aggressive reporter will be difficult for George because of her experience as the subject of tough questions. As Miss America, she constantly had to defend her title before a hostile press. Having been a target, she hesitates to aim piercing questions, but her interview with Jimmy Connors before his challenge match with John Newcombe offered her little room to retreat to her usual relaxed technique.
Connors is unpopular, and George could not ignore it. "I'm beginning to probe," she says. "When I asked Jimmy why he wasn't liked, it hurt me because I felt I was offending him. This is not my style."
Listening is not always part of her style, either, and she realizes it. George's tendency has been to rescue her subjects from awkward pauses, recalling the times she sought similar aid but was forced to keep talking—and revealing things about herself.
CBS employed George advantageously in its coverage of Ruffian and the ill-fated match race. Her assignment began with an early-morning workout preceding the filly's victory in the Coaching Club American Oaks. She followed Ruffian to Belmont Park for live coverage of the Oaks and on to her race against Foolish Pleasure. Her live interviews with the New York Racing Association veterinarian and Ruffian's owners proved timely, and the footage of the filly emerging from the early-morning fog in George's taped piece is poignant.
The network's use of George throughout the Ruffian story shows a careful effort to rectify its earlier misassignment of Chastain. By airing George's introductory piece the week before the race CBS succeeded in familiarizing its horse-racing fans with both Phyllis and the filly before their live appearances. And her live performances at the track benefited from the weeks she spent there doing pretaped segments.
George is still no sports expert, nor does she pretend to be. But she is rapidly becoming more than just another pretty face.