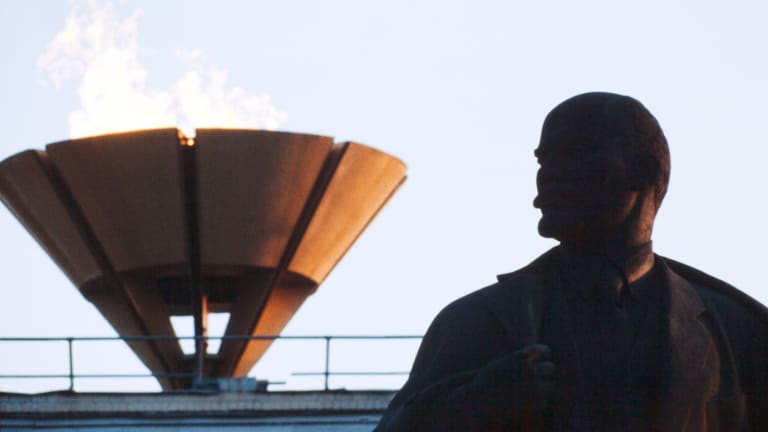 Shrewd Planning Should Keep ABC in the Money
When the Soviet Union turned its back on the Olympics on May 8, traders at the New York Stock Exchange began saying nyet to the American Broadcasting Company, which has a huge financial stake in televising the Games. ABC quickly tumbled from an early-morning high of 58'Öû to 55'Öû. ABC's five-ring Olympic logo was losing its golden glow. But then something curious happened. ABC stock did an about-face and closed at 57. Why the comeback? Simple: ABC may not be hurt as seriously by the Communist bloc refuseniks as many people think.
To be sure, ABC isn't turning cartwheels. The network will plow about $400 million into the Los Angeles Games—$225 million in TV-rights fees and $175 million in production costs to furnish both the world and U.S. feeds. For this, ABC wants drama, but many events will be competitions in name only if Communist bloc athletes aren't entered. However, ABC has hedged its bets on the Games so carefully that it's unlikely to lose a plugged ruble, unless an earthquake or some other calamity cancels the Olympics altogether. In fact, as more Americans win more gold medals, which seems likely now, TV ratings may well exceed ABC's estimations, creating the supreme irony of ABC benefiting financially from the withdrawal. As former ABC and NBC Sports executive Don Ohlmeyer puts it, "This is a very patriotic country. I think you're going to see people rallying around the L.A. Games a little more than they would've otherwise. They feel that maybe the Russians kicked the Americans in the teeth."
Soon after the Tass announcement of the boycott, ABC officials cautiously advanced the More U.S. Medals/Higher Ratings theory. Later in the week Roone Arledge, ABC president for news and sports, said, "If this [withdrawal] continues, a lot more Americans will win medals." He added that ABC intends to stick with its scheduled 186 hours of coverage. "The fact that the Russians aren't in the 100-meter dash doesn't mean it's not going to take place," he said. "If there is any reevaluation [of hours] it will be after June 2 [the final date for the Soviets and their allies to change their minds]." Added Jim Spence, senior vice-president of ABC Sports, "With or without the Russians and East Germans we think these are going to be very successful Olympic Games." Cutting back coverage, Spence says, "hasn't been discussed. It's not our intent to do it, and I don't think we would do it."
Some observers, though, are certain that TV programming will have to be reduced eventually, if only because there will be fewer teams to fill out tournament competitions in basketball, boxing and soccer. John Martin, who was ABC's chief Olympics administrator until he joined Ohlmeyer's communications company last November, predicts the cutback "would be significant—maybe 80 hours."
Even if the network does take in fewer advertising dollars, and even if the ratings do fall off the pommel horse because the new Russian Olgas have stayed at home, ABC may still look good. The reason? Two shrewd deals the network struck with the Los Angeles Olympics Organizing Committee and the Fireman's Fund Insurance Company of Novato, Calif. ABC finds itself in almost a can't-lose situation.
ABC has assured LAOOC president Peter Ueberroth that it will pay the remaining $85 million of its $225 million obligation. Here's the catch, though: ABC can negotiate rebates from the LAOOC (and go to arbitration, if necessary) if a "substantial" number of countries, including the U.S.S.R. and East Germany, don't show up, and if the network's ratings consequently fall below estimates. Before the boycott, ABC had told its sponsors that the Olympics would probably draw a 25 rating in prime time. The Big Macs and Toyota doubting Thomases of the world are paying anywhere from $225,000 to $250,000 per 30 seconds in prime time. If ABC pulls less than that 25 prime-time rating, it may have to return dollars to sponsors or offer make-goods (commercials in other time periods), just as it did after the Winter Olympics in Sarajevo. But then it would have the rebates to cushion the financial blow.
ABC has a similar deal with Fireman's Fund, the chief underwriter of its $200 million insurance policy. The policy, which took nine months to draft, covers ABC for $125 million—in the event the Olympics are canceled for any number of reasons, including a satellite breakdown or a national crisis. The network is covered for an additional $75 million in the event any one of 10 countries, including the U.S.S.R., China, Great Britain and the United States doesn't show up. For the insurance to kick in, ABC would have to show that its costs exceeded its revenues because of low ratings or diminished hours. Profits aren't covered, so ABC president Fred Pierce can't stroll into Fireman's next fall and say, "Well, we made a profit, but it wasn't as big as we hoped."
Virtually all of ABC's Olympic advertisers seem to be staying put, although two, McDonald's and Chevrolet, believe ABC will let them renegotiate their contracts if ratings fall short. An ABC official said last week that the Olympics are 98% sold and have brought in $428 million in revenue.
For now, there appear to be only two sure losers: 1) the Seoul Olympic Organizing Committee, which had once hoped to get $1 billion in TV rights for the 1988 Games but now finds itself an innocent victim of the boycott; and 2) all those who sold their ABC stock when they heard the first nyet. It's too soon to count ABC a loser.
PHOTO
The network's ties with the Olympics aren't merely symbolic.