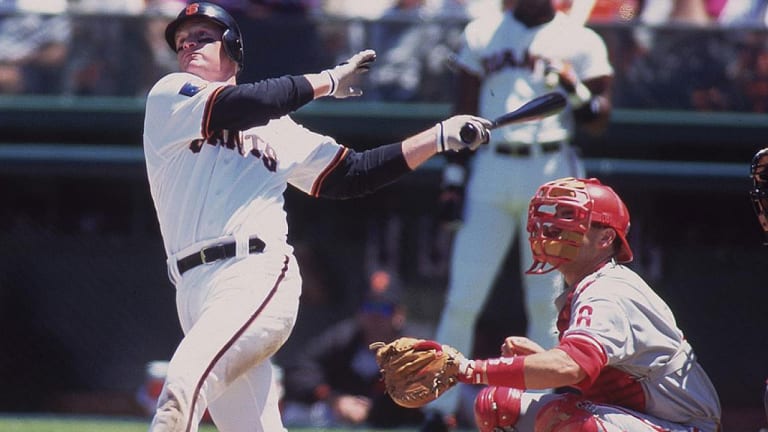 Too Good To Be True
Take heart, baseball fans. Here, in your hour of need, is the thrilling conclusion to the '94 season. You won't believe what happens
We know what you're wondering: How would the 1994 baseball season have come out? We hate to tell you—it came out great. It was one of the greatest seasons of all time, and you don't have to wait 30 years for David Halberstam to prove it with some pseudo-nostalgia like The Summer of '94. No, we're going to tell you right now about pennant races so stunningly satisfying (Cleveland? After 40 years?), with enough individual achievements (a .400 hitter at last!), that all of baseball history was seemingly compressed into just 162 games.
And that was just the regular season. Well, we won't get into how the postseason played out just yet. For the moment let's just say that under the new playoff format, the entry from the American League West, sub-.500 record and all, proved more entertaining than embarrassing. And without telling you how the World Series ended (seven games, back and forth—we'll tell you that much), we will remind you that it's not called the Fall Classic for nothing. And wouldn't it elevate your opinion of baseball to know that at season's end a certain shipbuilding tycoon was going to give up his interest in a certain pin-striped team based in, well, just as a hint, the Bronx?
But we're telling you too much, too soon. You knew what was at stake as the strike loomed last Thursday. Even as the collective greed of owners and players conspired toward yet another work stoppage, 14 different cities were still thinking pennant. Five—five!—players were on track to hit more than 50 home runs, and one of them was on track to hit 61 or 62. A pitcher was almost certain to win his third straight Cy Young Award, and another was bidding for a second consecutive 300-strikeout season.
It was a good season going into the strike. But you know what? And we hate to tell you this. It got really interesting starting, oh, shall we say, Aug. 12? Sure you were angry last week, with the season of a lifetime on the brink of being aborted. History denied—and for what? Something you didn't even understand? (Baseball cap, baseball salary...salary cap!) Relax. Sit back. Aren't you holding a copy of SPORTS ILLUSTRATED in your trembling hands? We've got the rest of the season right here.
Aug. 11: Just before midnight, President Clinton, who has bemoaned the prospect of a baseball strike as "heartbreaking for the American people," announces that owners' negotiator Richard Ravitch and players' union head Donald Fehr have signed a historic agreement to "cease hostilities." The players agree to have their income capped at 50% of the teams' revenue, just as the owners demanded. The players are apparently dazzled by a new clause in the collective bargaining agreement that promises free health care—for life. Los Angeles Dodger player rep Brett Butler explains: "It's called universal coverage." Fehr expresses relief. He has been getting as many as five calls a day from New York Met outfielder Bobby Bonilla, who stood to lose exactly $31,148 a day if the players walked out.
Aug. 13: The San Francisco Giants' Matt Williams crunches home run number 44 at San Diego. He is now projected to hit 60.925 home runs for the season. Sports columnists, confused by the figure, agree that such a total would require an asterisk. They do not believe it can be rounded off. In that same game the San Diego Padres' Tony Gwynn goes 4 for 4 to raise his average to .399. Again, the columnists do not believe it can be rounded off to .400. Cincinnati Red owner Marge Schott is arrested for her continued defiance of the no-smoking ordinance in the seating area at Riverfront Stadium. She warns that she will "do hard time" before she ever agrees to "snuff my butts" in the owner's box.
Aug. 14: Minnesota Twin second baseman Chuck Knoblauch strokes two doubles in his first two at bats in Chicago. His challenge of the little-celebrated major league season record of 67 doubles, set by Earl Webb in 1931, is now genuine. In his next at bat, Knoblauch smokes one into the leftfield alley for a certain triple but halts at second. He shrugs his shoulders at third base coach Ron Gardenhire, who is imploring him to continue running. That's double number 48. Columnists decry the constant pursuit of records. Meanwhile, Seattle Mariner Ken Griffey Jr., in the fourth week of the team's 32-game road trip, launches his 41st and 42nd home runs, in Oakland. Columnists agree that he is "almost on pace" to break Roger Maris's record of 61 homers. Griffey is projected to hit 59.17. The Cleveland Indians continue to be a surprise in the American League Central, overtaking the Chicago White Sox; the Tribe leads the division by 1½ games. The Texas Rangers snap an eight-game losing streak and lead the AL West by two. White Sox pitcher Jack McDowell apparently goes AWOL; later, a photograph in Rolling Stone shows him jamming with Porno for Pyros at Woodstock '94.
Aug. 18: The Chicago Cubs complete a sweep of the Braves in Atlanta as Mike Morgan records his third win in 14 decisions. Shawon Dunston creeps past .300 on a 3-for-5 night. The Cubs are 6-0 since the strike deadline passed and are now in third place. An awful lot of information for a team that's 11½ back in the National League Central, don't you think?
Aug. 19: Matt Williams unloads number 47 against Pittsburgh, and his home run projection leaps to 62.403. Columnists agree that that figure will give him the record. However, the meaningful blast in the game comes from the rehabbing Darryl Strawberry, whose solo shot in the seventh gives the Giants a 5-4 victory and pushes them into first place in the National League West, ahead of the Dodgers. Los Angeles manager Tom Lasorda, whose team loses to the Florida Marlins, rehashes his old tirade: He can't understand how a player released by a team—for that player's own good!—is allowed to come back to haunt that team. However, not one word of the tirade is printable; audiotapes quickly circulate in the media underground. Marge Schott will not pay the fine for her misdemeanor offense; hard time looms.
Aug. 24: Frank Thomas of the White Sox adds to his Triple Crown numbers. He leads the league in batting (.361) and RBIs (116) but now trails Ken Griffey Jr. in home runs, by two. After belting two homers in Toronto, Griffey now has 45. He is "not quite on pace." The New York Yankees' Jimmy Key (17-5) drops his second straight decision, and the Yankees' lead over the Baltimore Orioles in the American League East is trimmed to 2½ games. Black Jack McDowell returns to the White Sox. "His eyes look like pinwheels," says teammate Ozzie Guillen.
Aug. 28: Tony Gwynn goes 4 for 5 and raises his average three points, to .406. On this day in 1941, with fewer at bats, Ted Williams was hitting .407. The baseball-watching nation decides that this is now serious. With a 4-3 loss the Braves drop to eight games behind the Montreal Expos in the National League East. The Cubs sweep the Mets and move within a win of .500 but still trail Cincinnati and Houston in the NL Central. Matt Williams, homerless in seven games, snaps off numbers 48 and 49.
Aug. 31: The Yankees' slump continues as the Detroit Tigers wallop New York 15-6. Gotham press is excited: DOES BUCK STOP HERE? the Daily News wonders. Yankee manager Buck Showalter refuses to comment; so does owner George Steinbrenner. However, Yanks Paul O'Neill and Wade Boggs remain contenders in the amazing batting-title chase.
Sept. 1: Major league rosters expand to 40 players, and the White Sox call up Michael Jordan, who homers in his first at bat in Chicago's 3-2 win over Baltimore. In another surprise move, the Cubs work out a deal with the agent of pitcher Sidd Finch; unfortunately, Finch chooses to remain "in a state of calm" in his Kathmandu retreat. The Cubs quickly locate disgraced closer Mitch Williams at his mother's home in Hico, Texas, and sign him for the rest of the season.
Sept. 2: Cub general manager Larry Himes, ripped in the media for signing Mitch Williams, abruptly quits. But in even bigger news for Cub fans, Ryne Sandberg comes out of retirement ("I never liked that Himes guy," he says) and re-signs with his old team. Meanwhile, Boston Red Sox manager Butch Hobson, on the hot seat, accepts a job offer from the University of Alabama. He will be an assistant associate athletic director at his alma mater once the baseball season ends.
Sept. 7: Marge Schott, even though she is disappointed by the lack of support from her tobacco-advantaged friends, enters municipal jail to serve a sentence of five days for her failure to obey the no-smoking ordinance at Riverfront Stadium. She pays her fine 20 minutes later and, as she leaves the hoosegow, tells The Cincinnati Enquirer that she had been under the mistaken impression she could "swap smokes" with other prisoners. Meanwhile, Matt Williams, with 54 homers, gets even more company in his pursuit of Maris's record. Ken Griffey Jr. now has 50, and Frank Thomas has 49. And San Francisco's Barry Bonds, continuing his torrid second half of the season, erupts for a pair and stands at 47. The Cubs' Mitch Williams enters the ninth inning of a game against the Expos, walks the bases loaded and allows the winning run.
Sept. 8: In a televised address from the Oval Office, President Clinton takes credit for new, improved employment figures. Although McDonnell Douglas announced another round of job cuts earlier in the day, Clinton reminds the country that "the jobs of nearly 800 young and undereducated Americans were dramatically rescued" by his intervention in the baseball strike. Their paychecks, which average $1.2 million, have kept the economy "humming," the President says. Labor Secretary Robert Reich displays charts that show "heightened" home run production under the Clinton Administration.
Sept. 9: Odd doings in the AL East. George Steinbrenner orders popular Yankee pitcher Jim Abbott, who has won only three games since May, sent down to Triple A Columbus. Abbott's teammates are outraged. The team continues to slide. Baltimore is unable to gain ground, but Boston's Roger Clemens shuts out the Kansas City Royals as the Red Sox continue to climb.
Sept. 11: Marge Schott sees the light, announces that she has quit smoking and embarks on a personal health regime that wins her plaudits—QUEEN CITY QUEEN—in USA Today. However, her decision to ban the sale of beer and bratwurst at Riverfront Stadium is predicted to have a deleterious effect on attendance. Tony Gwynn won't cool off. He's hitting .409, four points off Ted Williams's average for the same date in '41. The Cubs have lost just once since adding Mitch Williams and Ryne Sandberg. Atlanta ace Greg Maddux has locked up his third Cy Young Award. He is 18-7, and his ERA has dropped to 1.61. Barry Bonds hits his 49th home run in a bid for a record fourth MVP award. However, goodwill remains scarce in these parts as he keeps an SI writer waiting an entire road trip for an interview. He explains to teammate Matt Williams, "This is how Michael Bolton does it."
Sept. 14: Texas is swept by Kansas City but extends its lead in the AL West to eight games. Ken Griffey Jr. slams two dingers against the Oakland A's and moves ahead of Frank Thomas in the American League home run derby 53-51. Thomas's, teammate Michael Jordan remains hitless since hitting his home run, dropping his average to .036. The baseball experiment may be drawing to a close for Jordan, who announces he has a new book coming out—Fair Air: The Story of el Major League Home Run. A snickering Ozzie Guillen tells reporters that he intends to join the tennis circuit. Jack McDowell says to put him down for Lollapalooza.
Sept. 18: Matt Williams, homerless in five games, hits number 56. The Giants have 13 games remaining. Columnists agree that Williams is "virtually on pace." Ken Griffey Jr. rips his 54th and 55th. Records everywhere appear ready to topple. Chuck Knoblauch launches what seems to be his sixth home run of the season. However, he holds at second base. That's his 60th double—seven shy of the mark.
Sept. 21: A nation's tabloid press is divided. Matt Williams garners most of the traditional media outlets as well as Hard Copy. Ken Griffey Jr., the longer shot to break Maris's record, lands on Inside Edition. Hard Copy produces footage from Williams's American Legion days; Inside Edition claims to have actual tape of Griffey's birth but holds off on broadcasting it. Griffey is nonplussed, but Williams appears agitated at pregame and post-game press conferences. Of course, the three major networks also follow each player's record chase, and CBS's Dan Rather appears to hold Connie Chung's hand after a replay of Williams's 57th homer, off the Cubs' Mitch Williams. "Persevere," Rather whispers as he signs off, "persevere." At Fox, meanwhile, Trent Reznor of Nine Inch Nails screams scarily into the camera, "Are you ready for some football?"
Sept. 24: America is transfixed by its pastime. This is partly due to the PBS airing of Ken Burns's Baseball, which is a tremendous success; the sound track, 12 different tinkling versions of Take Me Out to the Ballgame, makes the Billboard Top 10. But mostly it is because the game has never before offered so much drama going into the final week. There is the home run watch, there is the .400 watch, and there are four legitimate pennant races (Texas loses at Chicago, clinches AL West; Montreal closes out Atlanta in the NL East). Plus there is off-the-field news: George Steinbrenner, whose team is now being pressed by Boston as well as Baltimore, gets into a shouting match with Yankee idol Don Mattingly in the clubhouse. Mattingly, who has never played in the postseason, wants Jim Abbott recalled from Columbus for the final week. The Boss won't do it—even though Columbus completed its season 10 days earlier. The team is shaken. Americans agree: Thank goodness the strike was settled.
Sept. 25: Tony Gwynn's average slips to .401. Mariner Randy Johnson no-hits the California Angels, fanning 18 for a season total of 306. Chuck Knoblauch, who stops at second after hitting an apparent grand slam, is ordered to meet with the commissioner, and all of baseball is mystified. There's a commissioner? Matt Williams is homerless in four games and increasingly besieged by the media. A Current Affair reports that Williams's scant head of hair is actually "filling in," quoting a leading endocrinologist as saying that intense pressure can trigger such growth. Cincinnati seems to be putting away Houston in the NL Central (Astros are five games back, in a tie with the strangely resurgent Cubs), but the Reds' attendance dwindles; fans blame Marge Schott's new concessionaire, Nature's Bounty.
Sept. 28: Ken Griffey Jr. hits homer number 58 and catches the slumping Matt Williams. Reggie Jackson tells Bryant Gumbel on Today that Williams can't take the pressure. "I mean, look at the head of hair that guy's getting," Reggie says. "He looks like Howard Stern." Gumbel and Jackson compare loafers. Tony Gwynn's average dips below .400 for the first time since Aug. 18. The Cubs, in last place at the strike deadline, have won 16 of their last 18.
Sept. 30: The Yanks' Jimmy Key, pitching on three days' rest, is tagged in the ninth for Mo Vaughn's 40th homer as the Red Sox win 1-0. With two games left in the season, Boston, which was 17 out at the strike date, holds a one-game lead over New York in the AL East. Paul O'Neill, who is leading the league with a .349 batting average, bitterly tells the New York Post, "It would have been nice to have had Jimmy [Abbott] around to take a start." The Boss goes nuts and says he will not only relocate Yankee Stadium but will also relocate O'Neill, perhaps to Columbus. Meanwhile, Ken Griffey Jr. wallops number 59, and Inside Edition finally rolls out the birth tape. It is not pleasant.
Oct. 1: Matt Williams finally gets his 59th homer, in Los Angeles, and then, in the eighth, Darryl Strawberry singles in the winning run for the Giants. Los Angeles now trails San Francisco by a game. Afterward a reporter asks Tom Lasorda his opinion of Strawberry's performance. The tape is an instant classic. Also, the Cubs win their eighth straight and move ahead of the Reds, who lose in Houston. Tony Gwynn singles three times in Denver, and his average zooms to .40034. Columnists calculate that anything less than a 2-for-4 day in the final game would drop him below the magic mark. They doubt he will play the last game.
Oct. 2: Almost certainly the greatest day in baseball history, this final day of the season. The three networks cut away from the O.J. Simpson trial, which features the fourth day of cross-examination of the Nick at Nite man, to check in on four divisional races as well as Tony Gwynn's shot at hitting .400 and Matt Williams's ever-diminishing chances of hitting 62 home runs.
In the American League, Boston blows out New York 16-3 for the Eastern Division title. Roger Clemens (18-7) gets the win; the Yankees are listless and dispirited. The Boss is furious at his team's conspicuous lack of effort, as well as at the idea that he has to share TV revenue with "rinky-dink clubs like Seattle." Cleveland completes a historic season with a sweep of Baltimore. Chicago settles behind the Tribe but gets the wild-card spot. Texas loses in Minnesota, but nobody cares. Chuck Knoblauch, however, is stymied in his bid for the doubles record; he is ejected when he tries to take two bases after being hit by a pitch. Ken Griffey Jr. hits his 60th homer.
In the National League, Tony Gwynn refuses to sit and preserve his .400 average. Through the ninth inning against the Colorado Rockies he is 1 for 3, his average dipping into the .390's. However, he rips a single off the glove of diving shortstop Walt Weiss in the 10th, and his average goes to .401. Matt Williams, whose teammates are now calling him Sasquatch, struggles in the Giants' final game, in Los Angeles. In his last at bat he homers, but that gives him only 60. The Dodgers rally to win 4-2, tying the Giants for first in the West; a playoff game is required. With a win in Pittsburgh, the Cubs, behind Ryne Sandberg's clutch hitting, climax a wild seven-week comeback from worst to first in the Central. Atlanta gets the wild-card spot.
Oct. 3: Matt Williams homers twice—his 61st and record-setting 62nd—in his 163rd game of the season. Columnists debate use of an asterisk; it will almost certainly be required, perhaps even a double asterisk. Darryl Strawberry makes an amazing catch, robbing Mike Piazza of what would have been the winning home run, and the Giants beat the Dodgers in the playoff for the Western Division title. Dodger general manager Fred Claire, the man who released a drug-rehabbing Strawberry earlier in the season, announces his resignation. Tom Lasorda's contract will probably not be renewed, on account of terminal sputtering.
The Playoffs: In the best-of-five first round, Cleveland outlasts Texas 3-2 as Albert Belle slaps a game-winning double off reliever Jose Canseco in the 14th inning of the finale. Boston is also extended to five games by Chicago. Andre Dawson, who is playing his last season, delivers the series-ending hit. Afterward Dawson is accused by White Sox manager Gene Lamont of corking his bat; X-rays prove negative. The Cubs make quick work of the Braves, going through the feared Atlanta rotation with impunity. Ryne Sandberg is 8 for 12 in the series. Montreal continues to thrill its few fans, sweeping the Giants. Matt Williams does not homer.
In the best-of-seven league championship series, the Red Sox require just five games to rid themselves of the Indians. The Rocket is resplendent with a shutout in the first game. Otis Nixon steals at least one base in each game. The Cubs continue to play as if possessed and win their series in five games. They would have swept the Expos except for a Mitch Williams wild pitch that allowed Moises Alou to score the winning run in Game 4. The city of Chicago is ecstatic. So is the rest of the nation. At hand is the opportunity to abolish forever the deadly tedium of the long-suffering Cub fan.
The World Series: All of baseball history is invoked in a Chicago-Boston matchup. The Cubs' futility is the subject of much lore. They haven't been in a World Series since 1945, haven't won one since 1908. And yet the Red Sox may be the more tragic franchise. They've played in the World Series once in each of the last three decades but have lost each time in seven agonizing games. Curiously, Boston's last world championship came in 1918, with Babe Ruth pitching and winning two games, in a series with...the Cubs. The O.J. Simpson trial is suspended for the duration of the World Series, even though the Nick at Nite man is in the middle of his testimony. David Letterman moves his show to Boston for two weeks; Jay Leno takes his to Chicago. There is only one thing on this country's mind: baseball.
Roger Clemens is masterful in Game 1 at Fenway Park. He throws a five-hit shutout, his team scoring the winning run in the eighth on a Mitch Williams wild pitch. Chicago columnists do not go easy on Williams. It takes no great history student to recall that Williams blew the Series for the Philadelphia Phillies only one year earlier. Yet Game 2 is on top of everybody before a regulation lynching party can be organized. And it is Williams who finds it within himself to create a heroic moment for the ages. Given the ball in the seventh, his team ahead 1-0, Williams walks the bases loaded, none out. Manager Tom Trebelhorn appears paralyzed by the disaster taking place; he does not—cannot—make a move. Mike Greenwell lashes a rare pitch in the strike zone back up the middle, but Ryne Sandberg handles the liner, steps on second and meets a sorely confused Otis Nixon on the base path to complete an unassisted triple play. Williams passes Trebelhorn in the dugout and says, "I got my men." The Cubs even the Series.
Games 3, 4 and 5 at Wrigley Field are not uneventful. How could they be? Game 3 is a trifle sloppy, but the Red Sox prevail 9-7. Game 4 is another pitchers' duel, Roger Clemens versus Mike Morgan. Clemens is the Babe Ruth of his generation; he extends his World Series scoreless-inning streak to 20 (dating back to 1986) as Boston wins 2-0 to take a 3-1 Series lead. Chicago stays alive, though, by winning the next game 3-2 when Sammy Sosa homers off Joe Hesketh.
Were it possible to measure a city's anxiety level, Boston's would have been off the charts for Game 6. Ahead three games to two in a World Series? It is a painful historical reminder: Eight years ago the Red Sox were one strike away from a championship in Game 6 when a grounder.... But no, no creator would permit the existence of a universe that would visit such a trauma twice upon the same citizens. Or so a nervous Boston tells itself.
Yet, in fact, the game proceeds as if in a time warp, with the Red Sox seemingly doomed to repeat history in a spiral of failure that can never be arrested. With the score tied 4-4 in the 10th (it was 3-3 in the 10th in '86), reliever Jose Melendez walks Shawon Dunston, who then steals second. Dunston reaches third on Mark Grace's sacrifice fly. Two outs. Does anybody doubt what happens next? Sammy Sosa fouls off four pitches and, with a full count, finally delivers a slow hopper toward first. There is not a sound in Fenway as the ball bounces toward Mo Vaughn (it was Bill Buckner in '86), and every fan seems to see the play in slow motion. A horror forms in each fan's mind as the first baseman bends to the ball.
But Vaughn scoops it up cleanly, and the stadium erupts: Mo Vaughn has caught the ball! Mo Vaughn has caught the ball! He steps on the bag and preserves the tie. It occurs to all of Boston that life is not so cruel after all. Life is a rich joke. Our troubles are just setups for cosmic punch lines. Surely Buckner blew that play for a reason. It's certain now. The Red Sox suffered for a purpose. The stadium is absolutely giddy with relief.
Then, strangely, or so it must have seemed for a city that thought it had just grasped the order of the universe, Grace homers off Melendez in the 11th for a Cub win, and Chicago evens the Series. Boston deflates just like that. The Cubs crush the Red Sox the next day 7-3 (Mitch Williams gets the save).
Postscript: Some odds and ends as the season (the greatest ever? You be the judge) is retired. Butch Hobson is glad to have the offer from Alabama and leaves Boston immediately. Mitch Williams quits the game too, this time for good, he says. The Seattle Kingdome is officially condemned. And, yes, in a fit of pique, George Steinbrenner puts his team up for sale. Donald Trump tells gossip columnist Cindy Adams that, $4 billion in debt or not, he intends to step forward and buy the Yankees and make them a "top franchise." The O.J. Simpson trial resumes, and the Nick at Nite man picks up pretty much where he left off.
TWO PHOTOS
Many of the images in this story are computer composites.