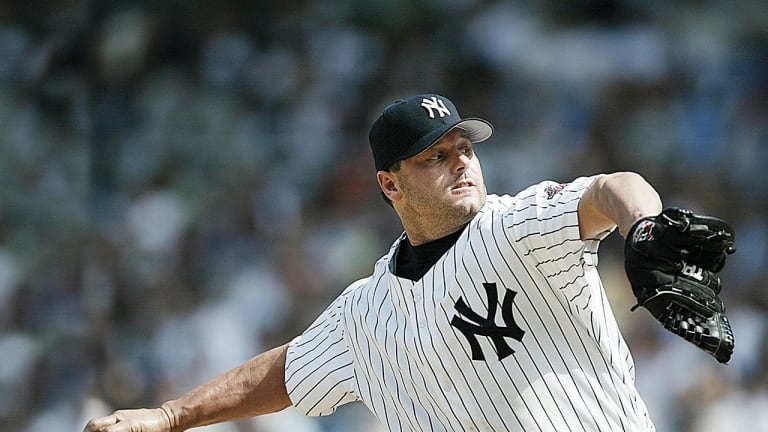 You Can't Have Too Much Pitching
It's the year of the pitcher. There's such a premium on good arms that teams like the Yankees are hoarding as many as they can afford
It is the only position in sports that elevates one player above all the rest on the field of play. The pitcher stands 10 inches above his fellow competitors, atop a mini-Olympus sculpted from the earth itself. It is where every bit of action in a baseball game begins.
The mound officially turns 100 years old this season. (The word first appeared in a 1903 rule that set a uniform height of 15 inches; before then, the height of the "pitcher's plate" varied from park to park.) In commemoration, pitchers, not candles, will be lit nightly. Never before has the work of those on the hill been more grueling than in this post-1993 expansionist era. "With less foul territory in the ballparks and with balls flying farther to shorter fences, there are at least three or four balls for each team in every game that would have been outs that are now going into the seats," says Texas Rangers pitching coach and former Los Angeles Dodgers great Orel Hershiser. "Compared to even 10 years ago, every game now is like an extra-inning game."
Pitching has become a battle of attrition. "You'd better have 18-plus pitchers on hand when you start the season," New York Yankees general manager Brian Cashman says. Last year the average team used 21 pitchers over the course of the season. Only 31 pitchers--just about one per team--met the formerly mundane benchmarks of 200 innings, 10 wins and an ERA of 4.00 or lower. The reliable workhorse starter has become so precious that two of the game's oldest aphorisms ring truer than ever: Good pitching beats good hitting, and You can never have too much pitching.
"Gabe Paul told me years ago that there are certain necessities in sports if you're going to win," says Yankees owner George Steinbrenner, referring to his mid-1970s G.M. "In football you have to have a top quarterback. In basketball it's the center. And in baseball it's pitching." That's why, when deciding on a high-profile free agent in November 2000, Steinbrenner's executives unanimously chose righthander Mike Mussina over slugger Manny Ramirez.
So loaded with starters are the Yankees that Cuban legend Jose Contreras isn't likely to crack the rotation, at least not until injury or ineffectiveness befalls Roger Clemens, Andy Pettitte or Mussina (who rank third, fourth and sixth, respectively, in winning percentage among active pitchers); Jeff Weaver (who led the American League in shutouts in 2002); or David Wells (a 19-game winner last year who declined to be included in our cover shot). Moreover, former 20-game winner Jon Lieber, who's recovering from elbow surgery, should be ready to join the New York rotation next year, after the contracts of Clemens, Pettitte and Wells will have expired. "Because of the expectations of the fans, the demands of the owner and the level of success we've had," says Cashman, "we need pitchers who've already had a track record of success."
Pitchers, like NFL quarterbacks, have a long learning curve. The Yankees prefer to sign those who are working on their master's instead of their bachelor's degree. In fact, products of the Yankees' farm system have accounted for just 28% of the team's starts over the past seven years, and Pettitte is the only homegrown pitcher to get 20 starts in a season over that span.
More support for the Yankees' approach: Though Oakland Athletics farm system graduates Barry Zito, 24, Mark Mulder, 25, and Tim Hudson, 27 (page 54) all reached the 200-10-4.00 threshold with the A's last year, the other 29 teams combined had just 17 such homegrown performers.
Pitchers may not stand as tall as they once did--the mound was lowered to its current height after the 1968 season--in an age when it's more common to hit 25 homers than pitch 200 innings. But that renders the position all the more important. "Pitching," Cashman says, "is still going to win the bulk of championships." Four of the past five and 12 of the past 19 world champions ranked first or second in their league in ERA. A hundred years later the mound remains everything it's built up to be.